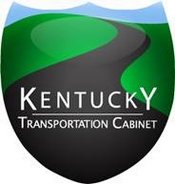 The No Pass, No Drive statute was implemented by every public and private school across the Commonwealth on August 1, 2007. All 16- or 17-year-olds who are issued a driver permit or license on this date or later are subject to the provisions of this statute. This law is intended to support dropout prevention and to provide an added incentive for students to stay in school and pass their courses.

The No Pass, No Drive statute results in the denial or revocation of a 16- or 17-year-old student's driver permit or license for academic deficiency, dropping out of school, or as a result of excessive unexcused absences. Academic deficiency has been defined by the Kentucky Department of Education as a student who does not have passing grades in at least three of four courses in the preceding semester. A student is deemed to be deficient in attendance when he/she drops out of school or when he/she has accumulated 9 or more unexcused absences in a semester. Any absences due to suspension are unexcused absences.

A student that loses his/her permit or license under this law may reapply at the end of the next semester in which he/she meets the educational requirements. Students should notify the guidance office when they complete a semester of compliance so this can be verified and reported to the Transportation Cabinet.